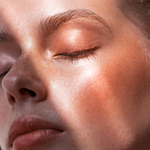 Debunking Summer Skincare Stigmas
By Gina Cartwright, Maren Stratte and Elizabeth G Stratte, MD

With so much information on the internet, it can be difficult to decipher accurate facts about skin care in the warm summer months. So let's clear the air on some common skincare stigmas.





I SHOULDN'T DO ANY SKIN RESURFACING TREATMENTS

Laser treatments and chemical peels are not just for cool cloudy months. Both are great to have done year round, following our diligent sun protection and gentle post care suggestions allows everyone to have these treatments done even in the warm, sunny months. It's also best to avoid direct sunlight for more than two hours at a time, plus wearing a high SPF and a hat is the best defense against any skin damage. You can absolutely have glowing, radiant skin year round! 





IF IT'S CLOUDY OUT, OR I'M SITTING IN THE SHADE I DON'T NEED SUNSCREEN

Even though you may not feel the warmth from the sun on a cloudy day, the UVA and UVB rays continue to cause skin damage. Reapplication every 2 hours of an SPF 40 or more is the best protection. 





RETINOIDS MAKE MY SKIN THINNER, AND I CAN'T USE IT DURING THE SUMMER

This is something we hear almost everyday during the summer. Retinol, retinaldehyde and retinoic acid get a bad reputation for thinning the skin when it actually does the exact opposite! Each ingredient stimulates new collagen production and thickens deep within the skin, strengthening the skin and softens fine lines and wrinkles. Retinoids also are photosensitive and deactivate in the sun, so it is completely safe to use in the summer as long as you apply at night and wear an SPF everyday. 





I DON'T BURN, I TAN AND DON'T NEED SUNSCREEN

Or even worse. I have to burn at the beginning of the summer to maintain a healthy tan for the rest of the summer. THERE IS NO SUCH THING AS A HEALTHY TAN. It is an oxymoron. Regardless of skin tone and skin type, UV exposure can permanently damage the skin for everyone. All skin tones are at risk of burning, peeling, developing skin cancer and premature aging.


"During the summer, we recommend using an SPF 50 on your face and body everyday," says Dr. Stratte. "We know that Redding's Skin Cancer Rate is twice that of the rest of the state, so even if all you're doing outside that day is driving to work, we still want to be protected."




MY SKIN IS OILIER IN THE SUMMER, SO I DON'T NEED MOISTURIZER

Not giving your skin the moisture it needs to maintain a strong and healthy skin barrier can result in a compromised skin barrier such as increased breakouts and redness.  If a cream moisturizer feels too heavy, consider a lotion with a light weight gel consistency like Obagi Clenziderm Therapeutic Moisturizer, SkinMedica Replenish Hydrating Cream or PCAskin Clearskin. If you're concerned about oily skin, look for products that say "oil control", or "oil absorbing", and beware of products that claim to reduce oil production!





SUNSCREEN PREVENTS ME FROM GETTING VITAMIN D


The body requires a small dose of Vitamin D each day. When wearing sunscreen on the whole body you will continue to receive a healthy dose your body needs. "What's far more important is to get Vitamin D from your diet," says Dr. Stratte. "Foods like fish, and eggs give you a healthy amount of vitamin D without compromising your skin."

 

THE SUN HELPS MY ACNE

Those with acne are at a higher risk of long term scarring when exposing their skin to excessive sun exposure without sunscreen. Pink acne scars can turn brown and take a long time to resolve if not properly protected. The sun is known for drying out the skin which could "dry out your acne", but the sun also intensely damages oily skin types because the layer of oil is causing the sun to further sun damage. As long as you use a high SPF, those with oily skin are not at risk of excessive skin damage. The improvement in acne seen in the summer months is more likely due to better sleep, and the reduced amount of stress that most people experience during the summer.