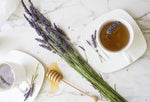 Emotions And The Skin: How To Calm Stressed Out Skin
By Maren Stratte and
 

Elizabeth G Stratte, MD



As fun as the holidays can be, it's a stressful time of year for many of us! And if you didn't already know, stress can make rashes and psoriasis, rosacea, and eczema worse. Nail-biting and hair loss are also worse at times of emotional upset, and stress can also cause stress rashes, trigger flare-ups of acne and fever blisters. These undesirable physical changes can make our stress levels even higher.

In addition to the breakouts that can be caused by stress, a change in your everyday routine can also affect the consistency of your skincare regimen. For example, a lot of people are traveling for the holidays or hosting visitors in their homes. These changes in your day-to-day activities may cause you to forget to take time to care for skin, or you may have even thrown out your routine altogether. Even skimping on parts of your routine can aggravate skin issues.

This can create a vicious cycle. Stress causes the breakout, and then the stress of having a breakout makes your skin worse. Some people feel so bad about how it looks that they keep to themselves, which adds to even more stress.

As far as your basic skincare routine to destress your skin, remember to moisturize and apply antioxidant serums daily, and consider therapeutic skin treatments, such as in-office facials or at-home-peels. Not only does this help to keep your skin healthy, taking time out of your day to care for yourself can have a positive impact on your emotional state.


It's important to take time for yourself during stressful times. This can be done in focusing on skincare; your skin, body, and mind will thank you! Don't hesitate to contact your doctor if you need help with your skin. Dermatologists are available and willing to help, with either office visits or telehealth appointments.

 
7 Ways to Calm Stressed Out Skin
We will never be able to avoid stress completely, but we can try to handle it better. Here are a few suggestions:

1. Don't neglect your skin
Take care of it, even if you're tired or stressed. It may seem impossible in the moment, but you can do it!

2. Get regular exercise
It's good for your skin and the rest of your body, even if it is just a short walk in the neighborhood or 20 minutes of yoga.

3. Take time for yourself
Do something you enjoy, even if you only have 10 minutes. Take a bath to clear your mind, listen to music, or read a book.

4. Practice stress management
Implement practices like breathing exercises, yoga, or meditation.

5. Get enough sleep
Seven to 8 hours each night is ideal. Remember to avoid screen-time an hour before your bedtime and try not to reach for your phone when you first wake up.

6. Say no
It's ok to set limits and boundaries to lower your stress, especially during the pandemic and sheltering in place. Be true to yourself and others.

7. Talk to someone
Seek support from a friend or a professional therapist. Outside gatherings in a small group with masks and at a safe distance, and Zoom gatherings or even phone calls are a great way to connect.